Business
Logo Design
designed for business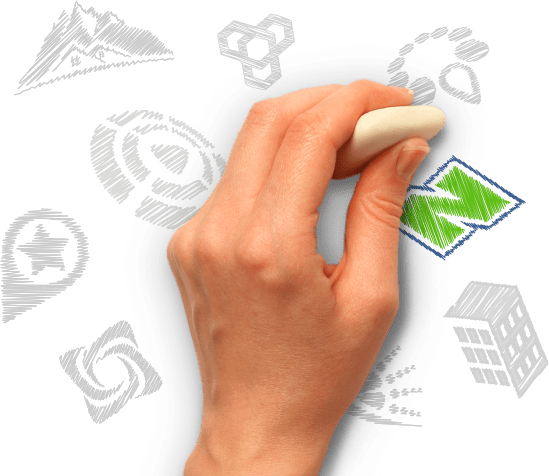 We make you look good
Crazy Domains professional logo designers will create a unique logo to reflect your brand, style and image.
Logo

Copyright

Professional

Logo Designers
Design

Reviews & Changes

Designed and Ready in

48 Hours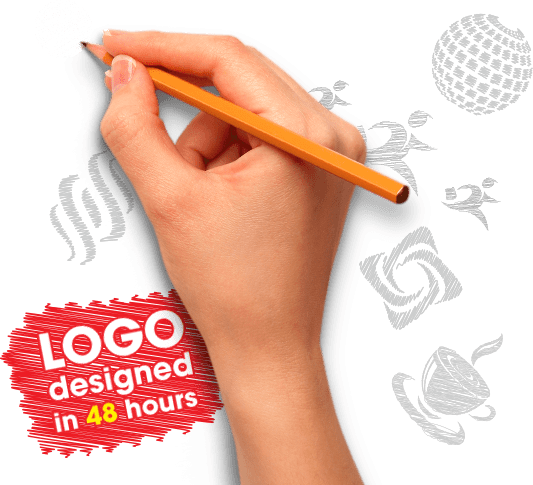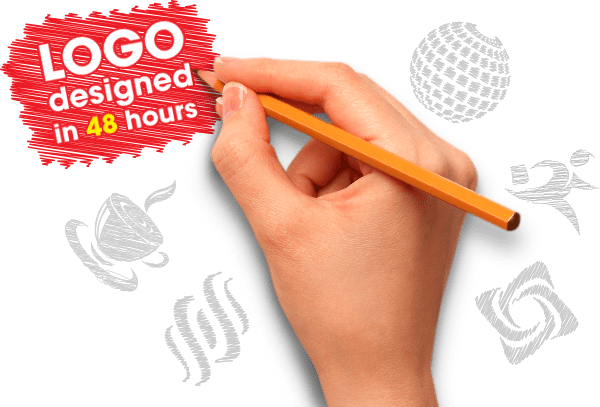 All file formats ready for
Order Now
All Files

Web, Print, Fax, TV
Logo Plus
Popular for business & startups
Order Now
All Files

Web, Print, Fax, TV
Logo Pro
Best for the perfectionist
Order Now
All Files

Web, Print, Fax, TV
Start a project
Answer a few simple questions to launch your project
Get designs
See what designers around the world created for you
Give feedback
Review designs and ask for changes and revisions
Review & approve
Review and approve files and download your new logo!
What our Customers are Saying
Logo Design
Have a team of professional designers work for your brand and business logo design online. You can get a unique logo that fits your brand in just 48 hours.
Rated
4.8
/5 based on
3
customer reviews
Your design team created the perfect personalised logo to suit my needs. I would recommend anyone looking to gain an edge over their competitors to allow crazy domains to capture their vision through their logo design.

Very happy with your website services such that we chose to try your logo design service after using another company previously. We were extremely happy with the entire process, outcome and price. Brilliant customer service.

Their team gave me a range of different logo options to choose from and once I settled on an option they were very good in designing a simple webpage that encompassed the look and colour scheme of the logo. Been with them for 5 years now and the service is still great!
Your Questions, Our Answers
What makes a great logo design?
Unique for your business
Design a company logo that is both unique and eye-catching. Try to choose an image that doesn't have common icons such as arrows and globes, anything that is from clip art, or from graphic generators. Also, avoid graphics that are too literal. Think outside the box and make your business logo design an expression of personality.
Simple to recognise
Make sure the symbol or image you choose is simple and easy to recognise. This will help consumers notice and remember your brand, even after they've left your store or website. Also, uncomplicated graphics tend to be more versatile and are easier to reproduce and maintain.
Relevant to your business
Whether you use your logo design online or for offline promotions, make sure it contains elements that are relevant to your industry. For instance, if you are in ecommerce, be sure to incorporate icons related to that field.
Timeless design
When you create a custom logo, avoid elements that are too trendy. What might be all the rage now will seem dated and stale in time. Instead, opt for timeless images that feature symmetry, clean lines, and modern shapes. After all, when it comes to corporate identity, longevity is essential.
What advantages can you enjoy when you create a logo?
Builds brand identity
When you create a logo, you establish the identity of your brand. It's a way to show the world who you are and to ensure that your clients remember you. It is an image or symbol that sets you apart from your competitors. Standing out in a positive way is essential, and can bring you popularity and success.
Gives your business a personality
When you design a logo for your business, you essentially give your company a face and a personality. You provide consumers with something they can relate to. This way, they will be able to associate your brand not only with products, but also with experiences. If managed well, this tool can help your brand stand the test of time.
Adds consistency
An emblem created by an expert logo designer gives your business an easily recognisable image. By placing this visual symbol in your products, services, and marketing materials, you are consistently exposing people to your brand. This allows you to establish your name in the industry.
Improves credibility
A professional logo design can do a lot to establish and strengthen your corporate credibility. It shows people that you are authentic and reliable. This can help you gain the trust and loyalty of your target customers.
Why use our professional logo design service?
Expert logo design providers in Australia
Crazy Domains is a leading provider of logo designs in Australia, working with organisations across different fields. Our in-house team of professional designers have all the skills and experience necessary to deliver high quality results every time.
Avoid amateur mistakes
If you decide to make your company logo design on your own, you leave yourself at risk of making several mistakes in a process that takes a long time and requires the use of complicated software. Fortunately, our designers can save you from all this trouble.
Ensure unique and creative results
We will assign a professional business logo designer to help you formulate creative and original concepts. This way, you can come up with a symbol for your brand and stand out from your competitors.
We cater to different budgets
Crazy Domains offers a number of affordable packages to suit any business budget. We want to make sure you get great service without depleting your financial resources.
We welcome feedback and revisions
Our professional design team are on hand to deliver a logo which leaves you happy and proud of your brand. We will send you the initial templates as quickly as possible so you can review them. Our designers then start on the revisions as soon as they receive your feedback. We will then give you the edited formats within two days.
Plus, you can enjoy two, five, or unlimited revisions for free depending on the package you choose. Moreover, our designers can assist you with the web and print release of your design with a kit that will be sent to you online.
Where can you use your new logo design?
You can use your logo design for your corporate letterheads, employee IDs, business cards, staff uniforms, and marketing merchandise such as hats, shirts, bags, pens, and mugs. You can also stamp it on products you offer. Moreover, you can come up with a website logo design for your online promotions.
What are the standard logo types?
Iconic
These are easily recognisable shapes, artwork, and symbols that represent a business idea. Some fantastic examples of this type include emblems used by Nike, Shell, and Apple.
Typographic
With this type, company names are used to represent the brand. They usually come in different fonts, sizes, and colours that are unique to a specific organisation. Brands that use this type include Facebook, Disney, Foxtel, and CNN.
Combination
This type features both text and symbols used to represent a brand or organisation. Starbucks, McDonalds, and Maker Studios use this particular type.